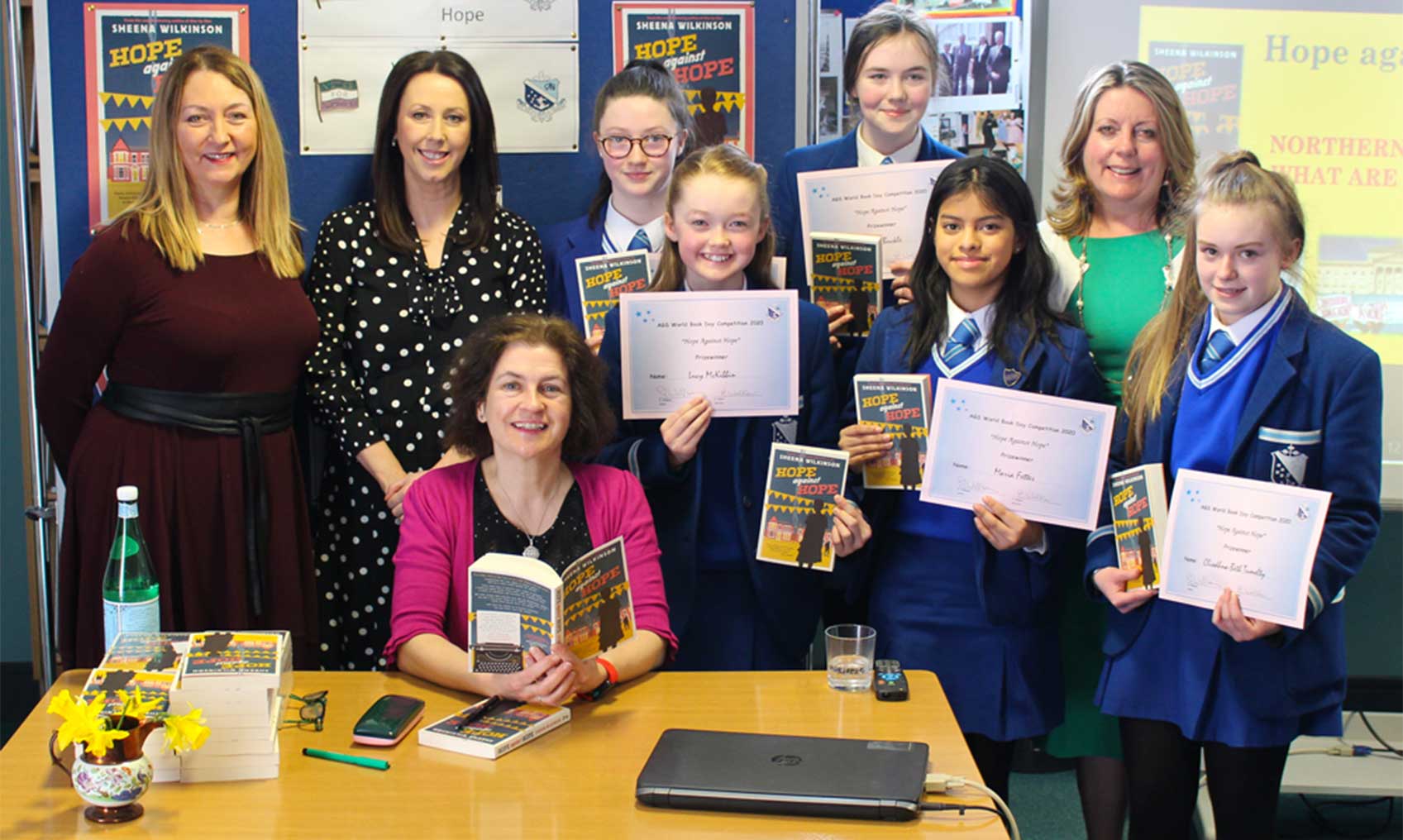 "A reader lives a thousand lives before he dies...The man who never reads lives only one."
Staff
---
Mrs F Feron (Head of Department)
Mrs C McCormick
Miss H Wright
Mrs L McMenamin
Ms B Heaney
Mrs P Hanna
Mrs M Orsi
Miss R Gibson
Mr M Harrison
English department facilities
---
The English Department is situated on the ground floor of the school building in close proximity to the School Library. The department enjoys close links with Library, which is led by a professionally trained librarian who has curated an attractive collection of popular classic novels and contemporary titles to appeal to all reading tastes. Every classroom is equipped with Apple TV and a Promethean Interactive Whiteboard through which a wide range of specialist software can be accessed.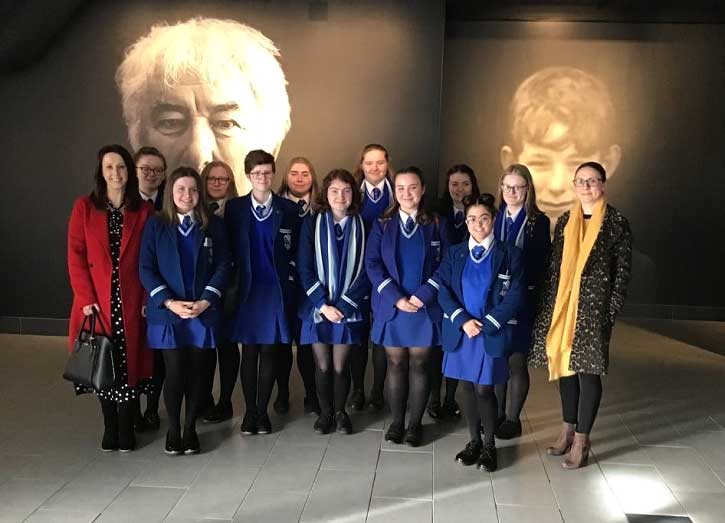 Background
---
The English Department at Assumption Grammar School is committed to providing a stimulating and supportive environment in which pupils feel secure and confident and where they enjoy learning. Within the framework of the school aims, the English Department provides opportunities for each student to reach her full potential. Our aim is to foster a love of reading and to help students develop their communication skills through the spoken and written word. The department adopts a holistic approach to learning by teaching Reading, Writing and Speaking and Listening through a range of literary genres.
We aim to give students the opportunity to explore the English language while developing their own Thinking Skills and Personal Capabilities. Students have many opportunities to work with external agencies and the department annually hosts events with visiting poets and writers who come to the school to inspire and share their subject knowledge. Our English students have enjoyed success in many external competitions and are encouraged to engage in enrichment activities which promote Public Speaking, Poetry Reading and Creative Writing.
Students are encouraged to read for pleasure and they are introduced to a range of stimulating and challenging novels at Key Stage 3 to help develop their reading tastes and engage with the world around them. In addition to the class novel, there are many opportunities at KS3 to study a wide range of non-fiction, poetry, media and drama texts.
The Junior Drama Festival is one of the highlights in the school calendar and it gives all our budding actors the opportunity to showcase their talents on stage and develop their confidence and performance skills. Each class will have the opportunity to partake in Class Heats, during which finalists from each year group are selected for the Grand Final which is judged by an external independent adjudicator.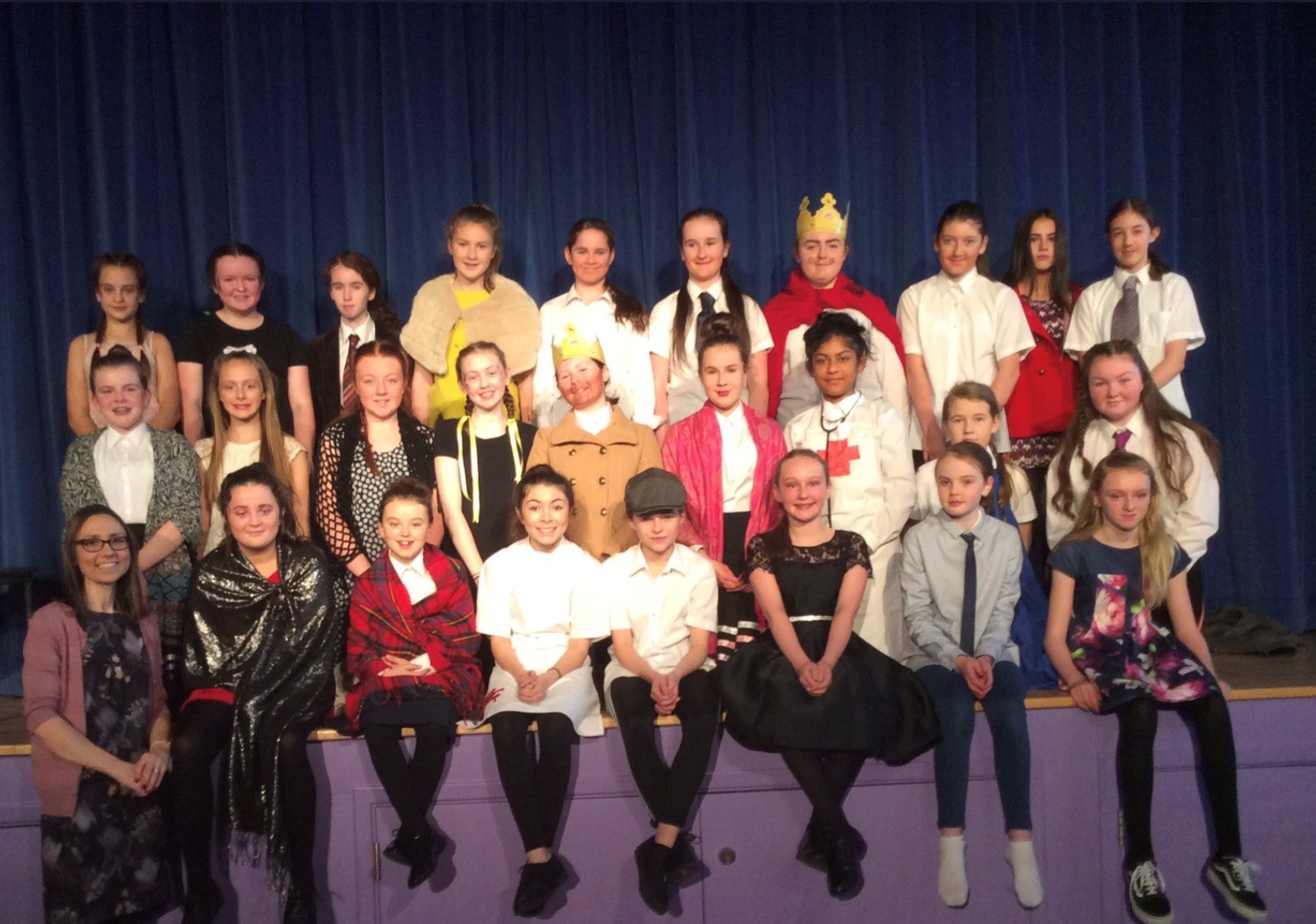 The department also offers a wide range of extra-curricular activities at KS3 to enrich the educational experience for our students. Much of this preparation is carried out during the school day and events are organised by teachers and senior prefects. The English Department and Library link with our colleagues in the Science Department to deliver the QUB Project 500 Reading Scheme. Year 9 students partake in this project which encourages the reading of science books for subject knowledge and fun. The department works closely with the library and students are encouraged to join the weekly Book Club which is led by the School Librarian. Students have many opportunities to partake in internal and external competitions and they have enjoyed success in the following areas: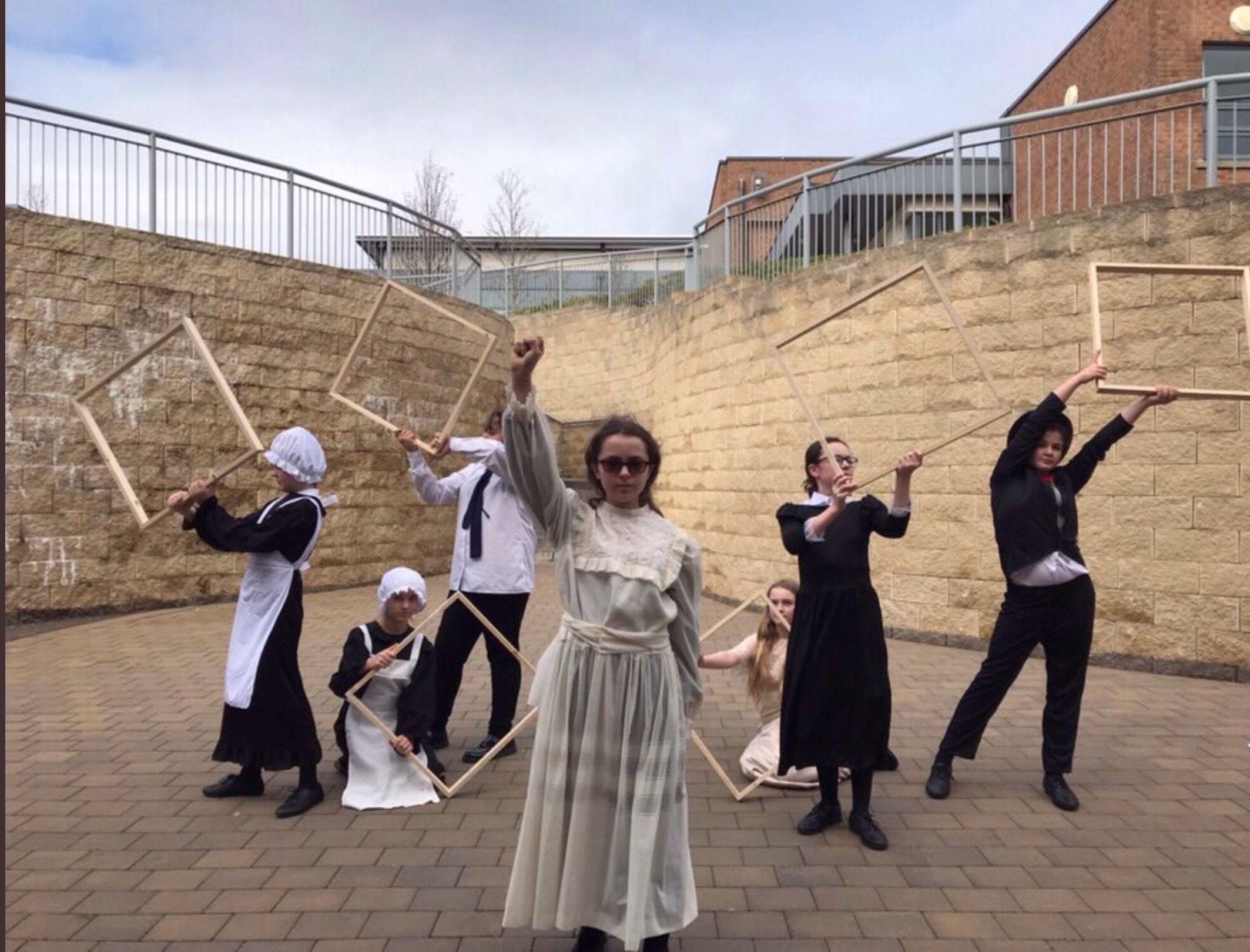 Examining Board: CCEA
Direct link to CCEA GCSE English Literature resources
Course Overview:
The English Literature course aims to encourage students to enjoy the world of fiction and to read, understand and respond sensitively and perceptively to a wide range of literary texts. They learn to appreciate the ways in which authors use language to shape meaning and develop the sound analytical skills required for literary study. Through detailed exploration of prescribed texts, students come to understand the impacts of the social, historical and cultural contexts in which the texts were written, as well as their contemporary relevance.
The table below summarises the structure of this course: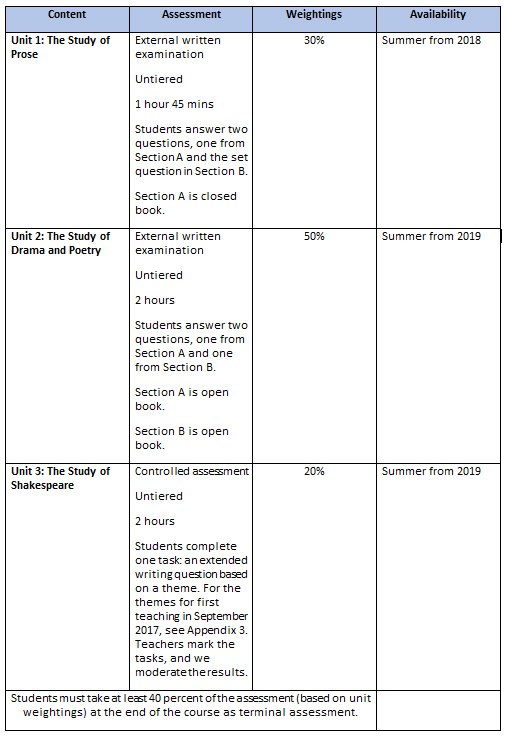 GCSE English Language
Examining Board: CCEA
Direct link to CCEA GCSE English Language resources
Course Overview:
GCSE English Language provides opportunities for students to demonstrate their skills in Speaking, Listening, Reading and Writing which are necessary to communicate with others confidently and effectively.
There are many opportunities for the pupils to express themselves creatively and imaginatively and to become critical readers of a wide range of texts. As well as developing their own skills as writers, pupils also gain a greater appreciation of the patterns, structures and conventions of written and spoken English and how these can be adapted to suit a range of purposes and audiences.

The table below summarises the structure of this course: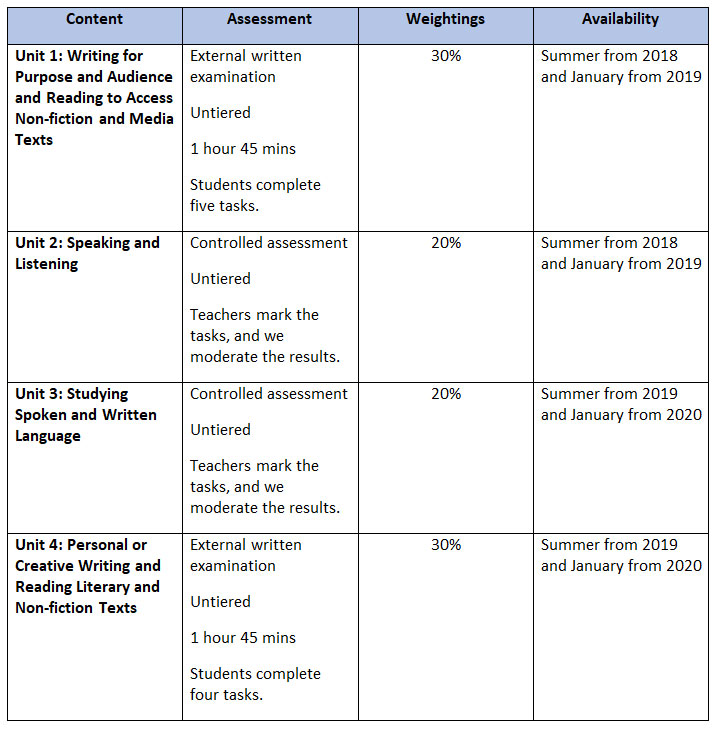 Middle School Book Club led by Senior Prefects
A Level English Literature.
Examining Board: CCEA
Direct link to CCEA GCE English Language resources.
English Literature at A Level will give students the opportunity to study a wide range of literature texts and explore the contexts in which these were written. Students will be challenged by what they read and enjoy opportunities to debate issues and develop their analytical and critical thinking skills.
Students who study English Literature will develop the ability to articulate creative, informed and perceptive responses to text as well as refine and hone their verbal and written communication skills.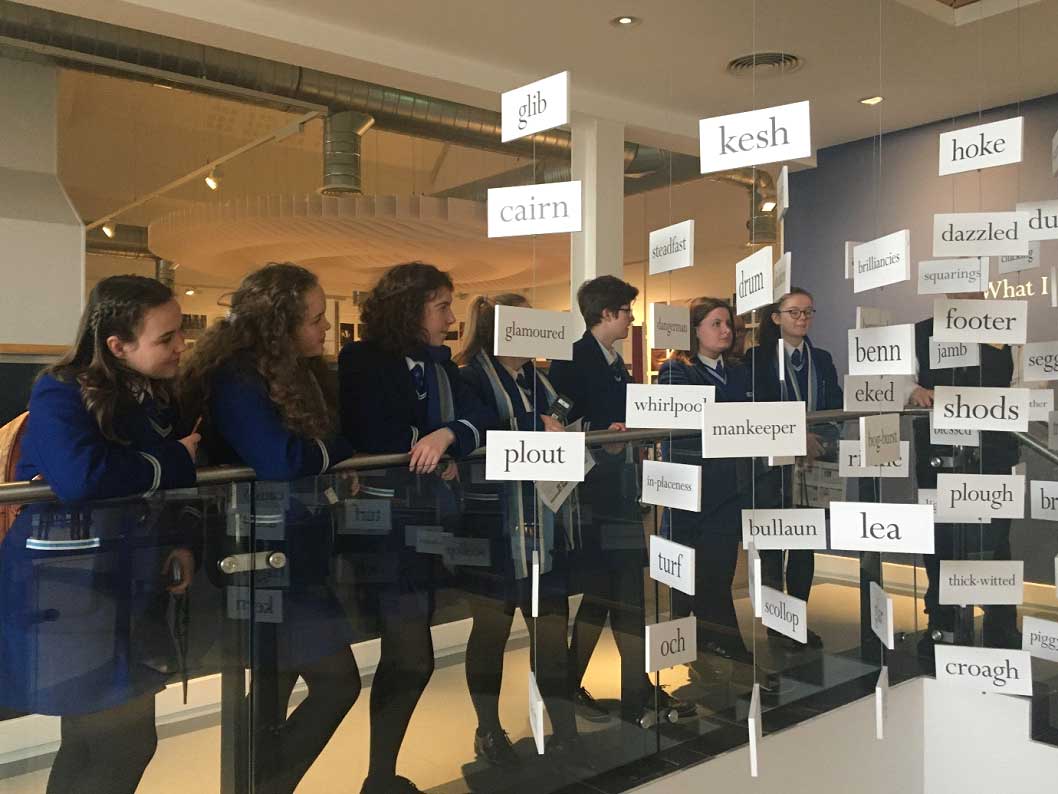 The table below summarises the structure of this course:
CONTENT
ASSESSEMENT
WEIGHTING

AS 1: The Study of Poetry

1900–Present and Drama 1900–Present

External written examination
2 hours
Students answer two questions, one from Section A and one from Section B. Section A is open book. Section B is closed book.

60% of AS 24% of A level

AS 2: The Study of Prose Pre- 1900

External written examination
1 hour
Students answer one question. Closed book

40% of AS 16% of A level

A2 1: Shakespearean Genres

External written examination
1 hour 30 mins
Students answer one question.
Closed book

20% of A level

A2 2: The Study of Poetry Pre 1900 and Unseen Poetry

External written examination
2 hours
Students answer two questions, one from Section A and the question set in Section B.
Closed book

20% of A level
A2 3: Internal Assessment

Internal assessment
Students complete a 2500-word essay.

20% of A level
Students enjoy a wide range of enrichment and extra-curricular activities. They are encouraged to write for pleasure, to read for relaxation and to engage with their local and wider communities in the spirit of our 'Fully Alive' ethos. Below is a sample of some of the opportunities available to students through the English Department, including pupil achievements in competitions and projects with external agencies.
'There's a climate emergency- what can I do about it?' ( Environmental Youth Speak 2012: Assumption Grammar School entry).
BBC Radio Ulster Two Minute Tales
Four Assumption Grammar School students have had success in this competition (Two Overall Winners in Summer series, One Overall Winner and One Finalist in Christmas series). Click on the links to hear their stories.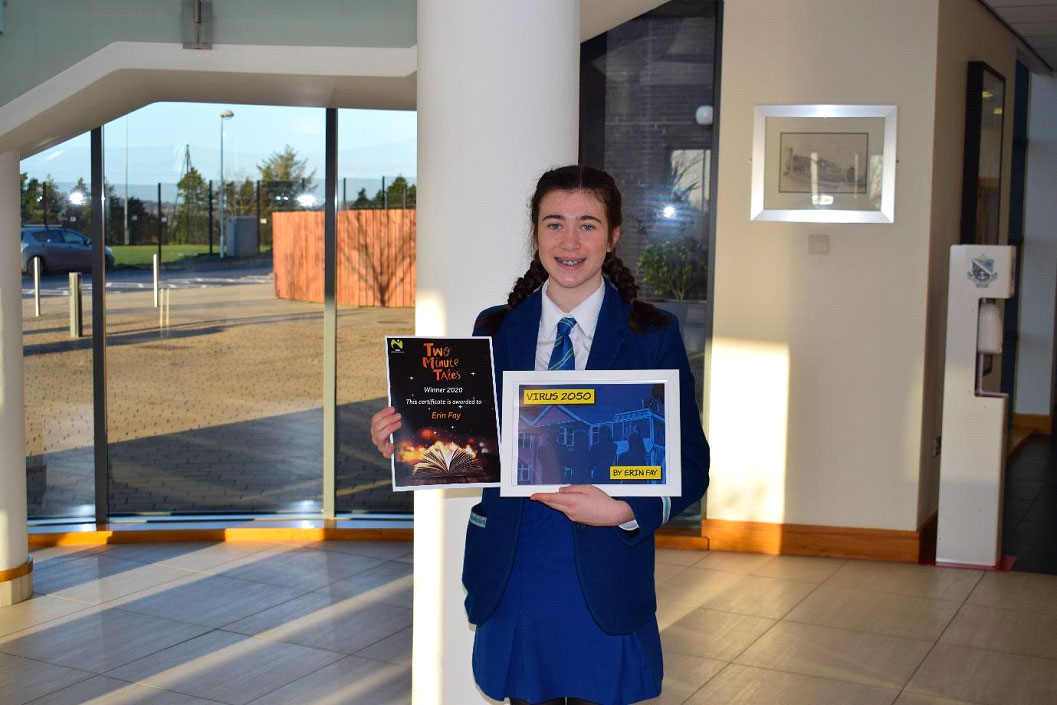 https://www.bbc.co.uk/programmes/articles/da195b5f-31a2-41fb-bf90-728b84bb6dfe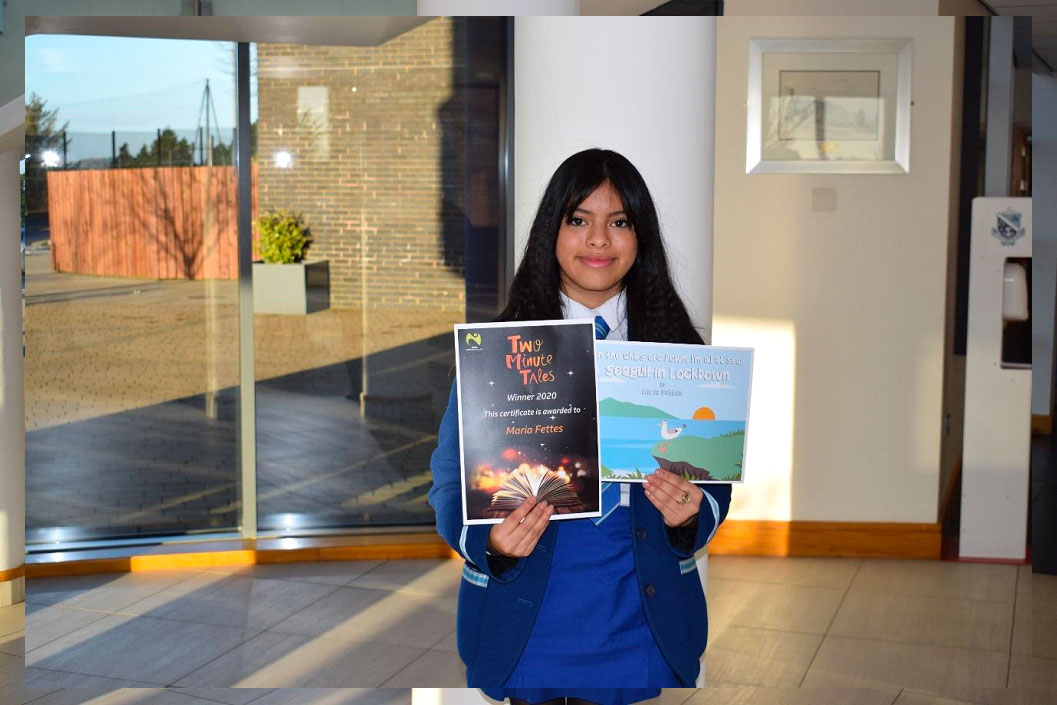 https://www.bbc.co.uk/programmes/articles/454e938a-961b-427e-af1c-712522bac675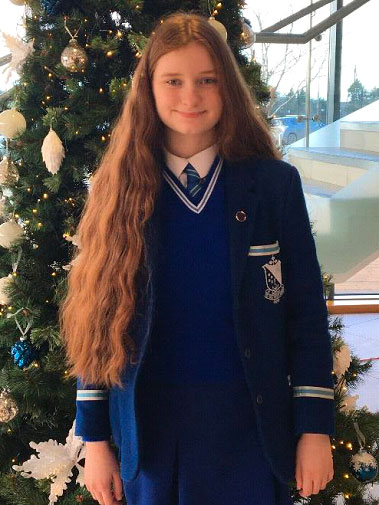 https://www.bbc.co.uk/programmes/articles/7b2c94a4-8e0f-4a6d-a7de-00996af5036e
https://www.bbc.co.uk/programmes/articles/8d44cfe7-c8a9-4119-a794-9724f47168e8
Beyond Words Mental Health Award
The English Department has received a Mental Health Recognition Award from the Bupa Foundation and National Literacy Trust for work undertaken to use creative writing to support pupil well-being. Year 11 and 12 pupils submitted entries to the Beyond Words project on the theme 'My 2020'. Bupa donated £3 to the mental health charity MIND for every entry received and some of our students' work was selected for contribution to the project anthology.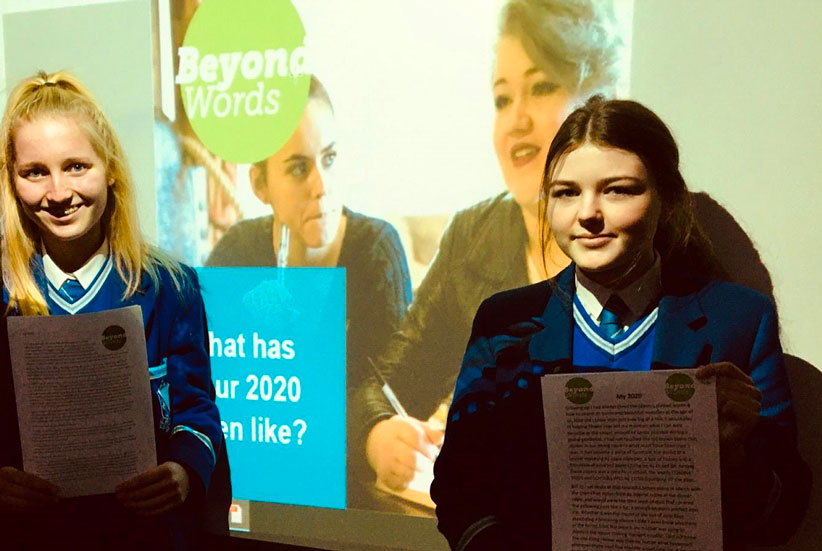 NIABF Anti-Bullying Creative Writing Competition
Pupils from Years 8-11 submit entries to this annual competition run by the Northern Ireland Anti-Bullying Forum (NIABF). Two students won their categories (Junior and Senior), along with two runners-up in the Junior category.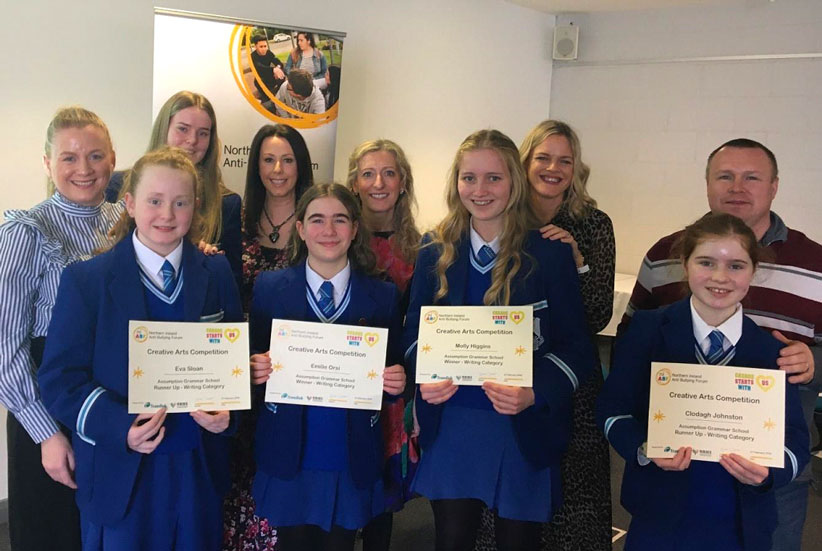 NASUWT Arts and Minds: Diversity Writing Competition
One of our students won this writing competition designed to promote diversity and inclusivity. Her prize included a variety of gift vouchers, a cheque for the department and an overnight stay in London's Amba Hotel.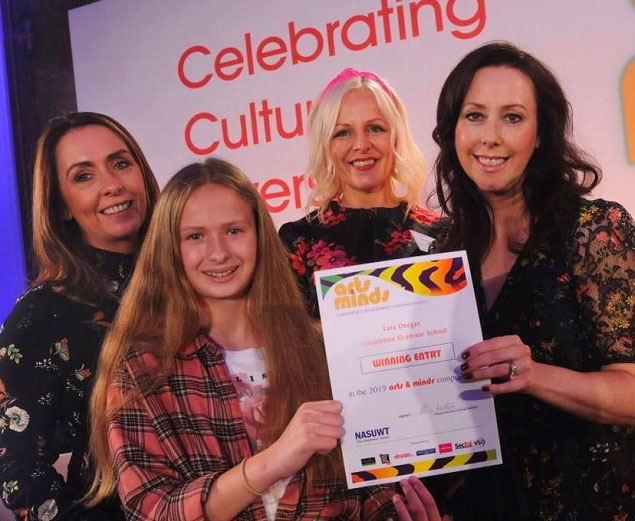 Author Visits and Workshops
The English Department has welcomed many writers to Assumption Grammar School over the years. Pupils find it hugely exciting and valuable to meet the author or poet they are studying. In addition to these scheduled talks, the department organises creative writing workshops led by published writers. Invitations have been extended to partner schools within the Ballynahinch Learning Community, during which students work together to explore the themes of Identity and Culture.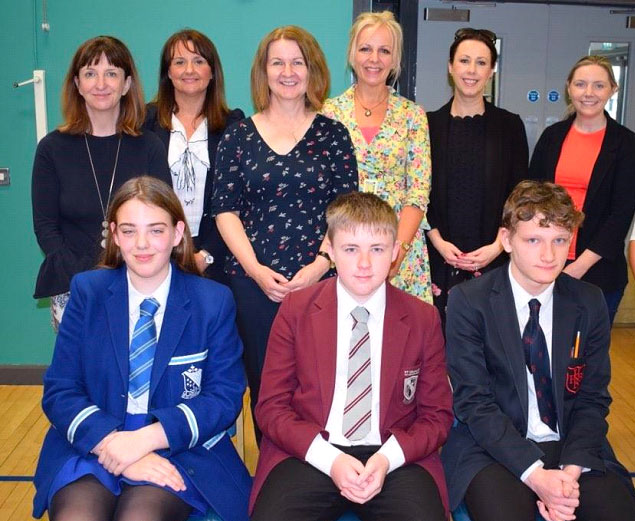 Writing Workshop for the Ballynahinch Learning Community, led by author Bernie McGill.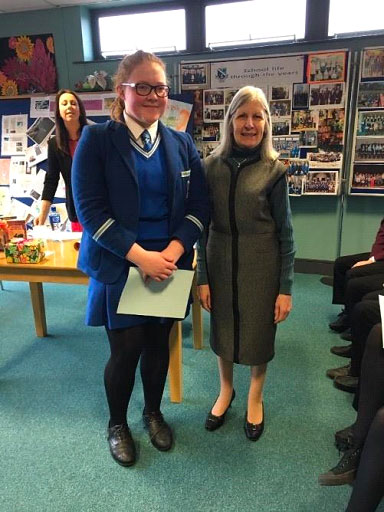 A Ballynahinch Learning Community Project based on CS Lewis, led by Dr Joy Alexander.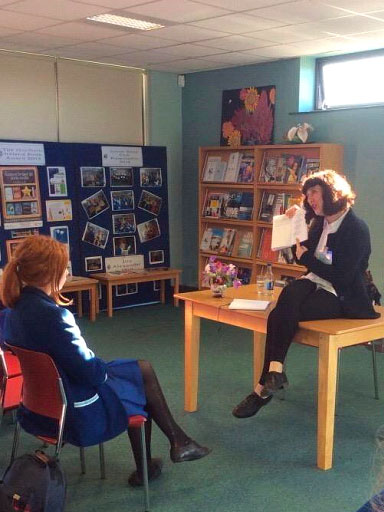 Poet, Sinead Morrissey, on National Poetry Day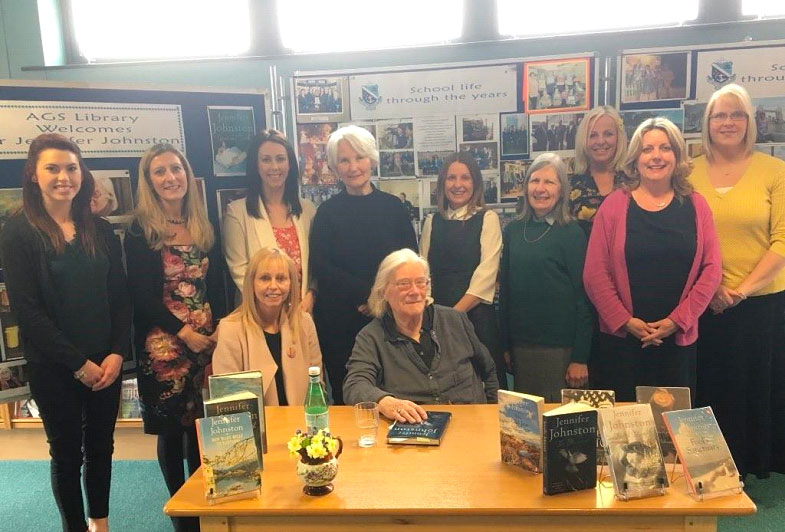 Author Jennifer Johnston, speaking to an audience of A Level students, Library Staff and members of the English Department (former and present) at an event organised by the English and Library Departments.
Book Club
The Book Club for Middle School pupils meets at regular intervals over the year. This is led by Senior English Prefects.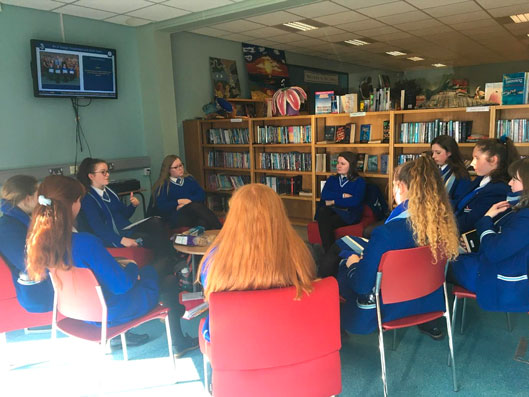 Creative Writing Club
A Junior Creative Writing Club was launched to encourage pupils to write for pleasure and to develop their imagination and written communication skills. The Senior English Prefects, in their roles as Literacy Leaders, coordinate this club, supporting the younger students in their writing and running in-house competitions 'for fun'. Pictured is the winner of the Christmas Writing Competition, along with the English Prefects.
Amazing The Space
Assumption Grammar School students were invited to attend the Cooperation Ireland 'Amazing The Space' Peace-Building event for their work undertaken to promote positive community relations. The English Department engaged in this work through the school's Shared Education Programme, coordinating Creative Writing Masterclasses and engaging in the Montalto Magic Project. This initiative invited all four English Departments and students from the Ballynahinch Learning Community to collaborate on the writing of a novella inspired by the history of Montalto Estate. Funding was provided by Cooperation Ireland for students to enjoy a residential at Clandeboye Estate, team-building drama activities and an evening of go-karting in order to foster relationships between students in the local area. A special ceremony at Montalto Estate was attended by parents, pupils, teachers, Principals, Press and local dignitaries to celebrate the publication of the novella 'Montalto Magic'.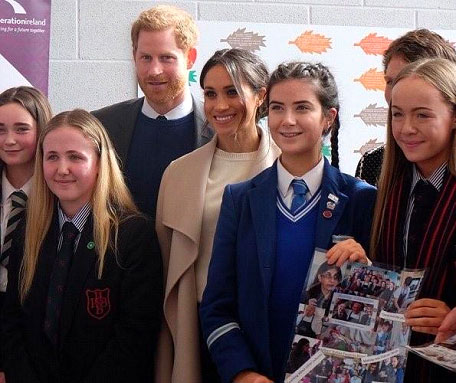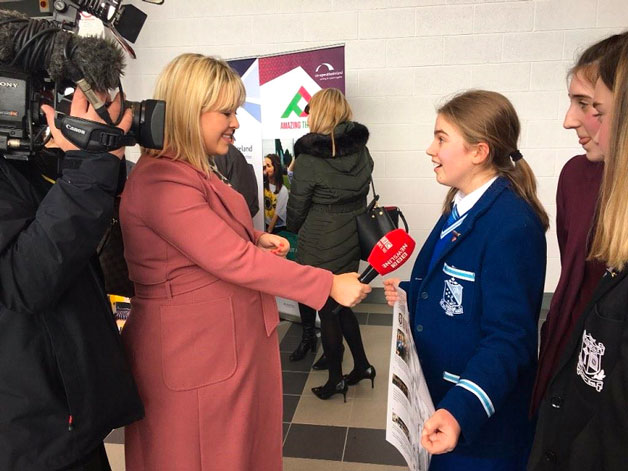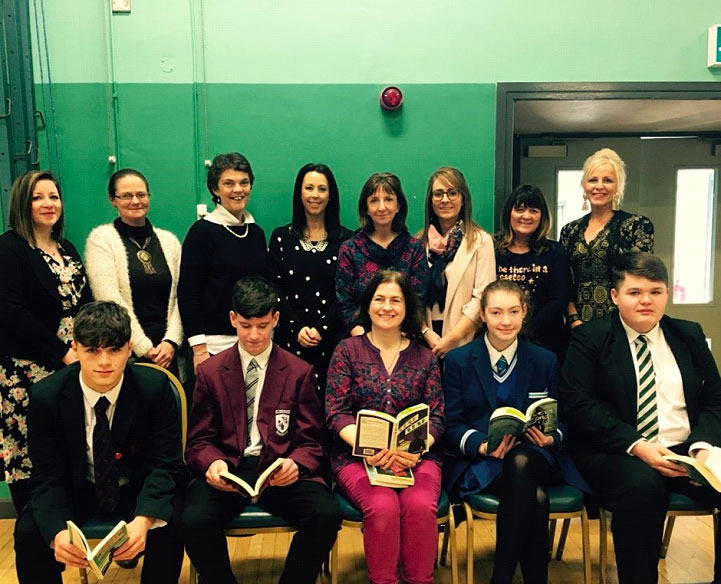 Public Speaking
Junior Pupils are invited to participate in the Environmental Youth Speak Public Speaking competition. This is an important event which encourages students to engage with serious issues like climate change and waste recycling in order to effect change.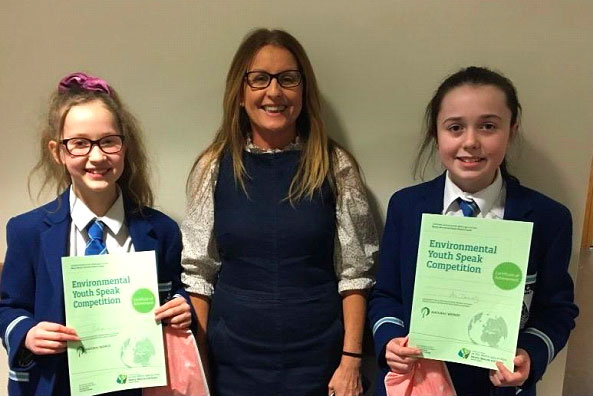 Poetry Aloud
This Poetry Speaking Competition was launched to celebrate the spoken word. Several Assumption students have enjoyed success in this competition, making it to the Final or winning their category at the event in the National Library, Dublin.
National Poetry Day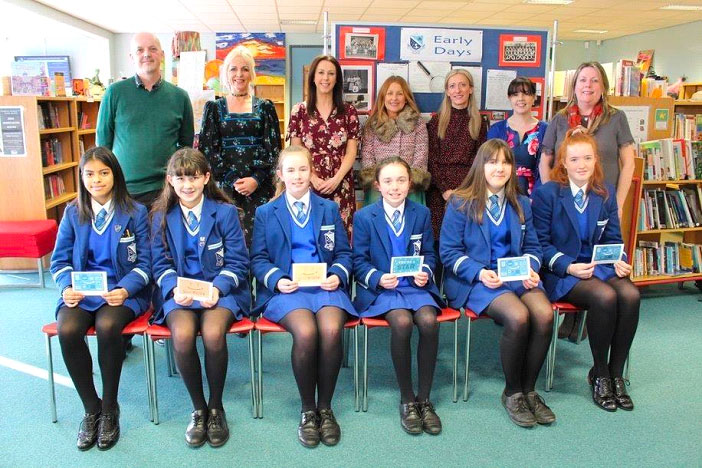 The department runs the National Poetry Day competition every October, inspired by the Poetry Foundation's allocated theme which changes every year.
GCSE English Language
2020: A*-C: 100%
2019: A*-C: 97.4%
2018: A*-C: 100%
GCSE English Literature
2020: A*-C: 100%
2019: A*-C: 95.7%
2018: A*-C: 99.2%
A Level English Literature
2020: A*-C: 100%
2019: A*-C: 100%
2018: A*-C: 95.2 %